Weddings
Love is in the air in Bora Bora
Weddings
Love is in the air in Bora Bora
Whether you are in French Polynesia celebrating your union, renewing your vows or savoring a romantic escape, our concierge team at the InterContinental® Bora Bora Resort & Thalasso Spa happily provides thoughtful and distinctive service.
Wedding Packages
Vibrant, joyful and multi-sensory, a traditional Polynesian wedding is delightfully unique, with a beautiful blend of solemn celebration and exciting festivity. In accordance with Polynesian customs, the ceremony takes place in the presence of a traditional priest, with local dancers and musicians. An authentic Bora Bora wedding or vow renewal is promises to be full of thrills and memories that will endure a lifetime.
Wedding Venues
From intimate elopements to lavish wedding ceremonies, we offer several special venues each with a distinctive ambience. Our glass-bottomed wedding chapel makes for a classic Bora Bora wedding, while outdoor options include a beach with Mount Otemanu vistas and a wild jungle setting. We'll help you navigate your dream nuptials, even if what you seek is an official union at Vaitape town hall.
YOUR CELEBRATION DESERVES THE BEST
For an unforgettable wedding, look no further than the InterContinental® Bora Bora Resort & Thalasso Spa. Our heavenly property boasts several distinctive settings that serve as idyllic wedding venues whether your romantic affair is intimate or grand.
Our Bora Bora wedding package is the perfect starting point to create your fairy-tale event, candlelit dinner or authentic Polynesian wedding ceremony. Our team will customize every element, however simple or elaborate, to ensure magical moments that will stay with you forever.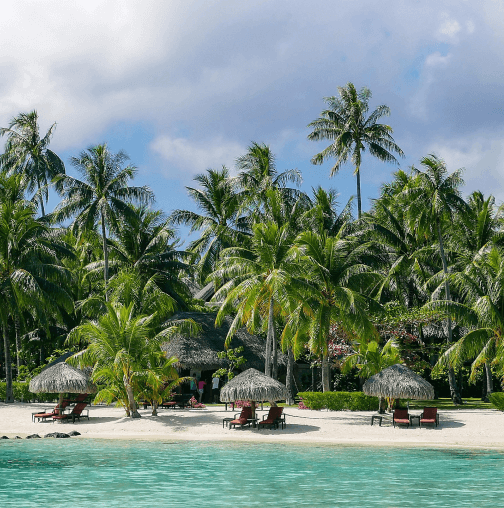 Traditional Polynesian Beach Ceremony
Imagine saying "I do" to your love on a private stretch of white sand, covered in a fragrant carpet of tropical flowers and palm fronds. Our traditional Polynesian ceremony features the statuesque Mount Otemanu and sparkling aquamarine water around Bora Bora as its timeless background. The magic begins when you are picked up from the private pontoon of your villa by a decorated outrigger canoe and paddled to your beach ceremony. There, the priest, dancers and musicians will await your arrival and sound the conch shell, called pu in Tahitian. In this Bora Bora wedding, a Polynesian priest unifies the couple with traditional words and local island touches incorporating auti leaves, pure lagoon water, flower necklaces and flower crowns. You are baptized with new Polynesian names, and presented a wedding certificate on indigenous tapa cloth. Polynesian dancers surround the couple with the traditional tifaifai (Polynesian wedding quilt), symbolizing their union, and perform a dance as the newlyweds toast fresh coconut punch from the husk.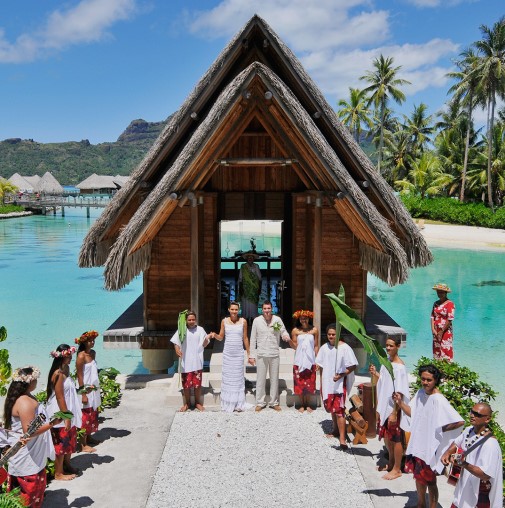 Traditional Chapel Ceremony
Epic views from all angles mark this ceremony in our spectacular overwater, glass-bottomed chapel, situated in front of Mount Otemanu. Once bride and groom are escorted to the chapel, they are greeted by a choir outside singing Polynesian love songs. Inside the sweet sound of ukuleles welcomes the happy couple. The Polynesian priest offers a unification ceremony that blends Polynesian tradition with local touches. Traditional Tahitian tokens of love, such as auti leaves, pure lagoon water and flower necklaces and crowns are incorporated into the ceremony, which concludes with the couple being baptized with their new Polynesian names and receiving a wedding certificate on tapa cloth. Dancers then surround the newlyweds with the traditional tifaifai (Polynesian wedding quilt), and then celebrate with a performance to live music.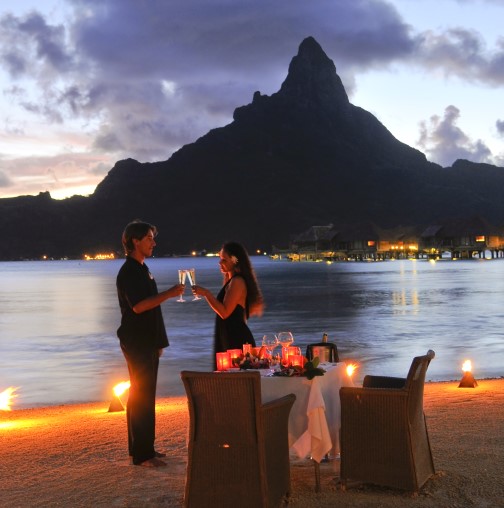 Traditional Ocean Ceremony
Across the motu is our wildest Bora Bora wedding location available, the lush jungle on the reef side, backdropped by the islands of Taha'a and Raiatea. When the bride and groom are escorted to their ceremony, a pu conch shell sounds to announce them. They are welcomed by the priest, who performs a ceremony featuring several traditional Polynesian symbols of marriage. The couple exchanges flower necklaces and crowns to bless their union, and the priest performs a concluding benediction with sacred auti leaf. The authentic nuptials finish with the newlyweds casting their flowers into the ocean to symbolize the eternal nature of their marriage.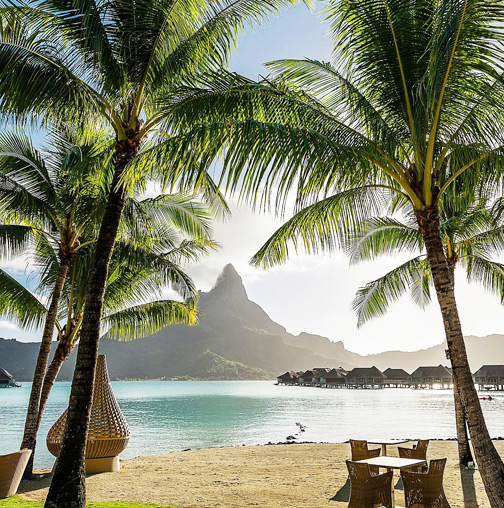 Resort's beach
Our powdery white sand beach is just one venue perfectly suited for an outdoor ceremony. Strewn with bright tropical petals and palm fronds, and with famed Mount Otemanu as the backdrop, it's an undeniably gorgeous setting for a Bora Bora wedding.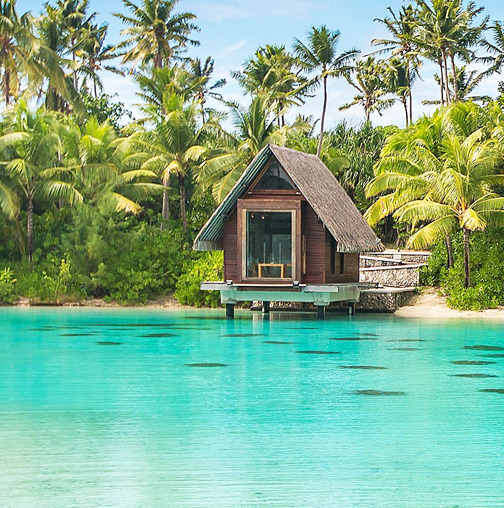 Overwater wedding chapel
The resort's overwater glass-bottomed chapel, perched in front of the iconic Mount Otemanu, is a spectacular venue for ocean lovers. We offer you and your party exclusive use for your one-of-a-kind wedding.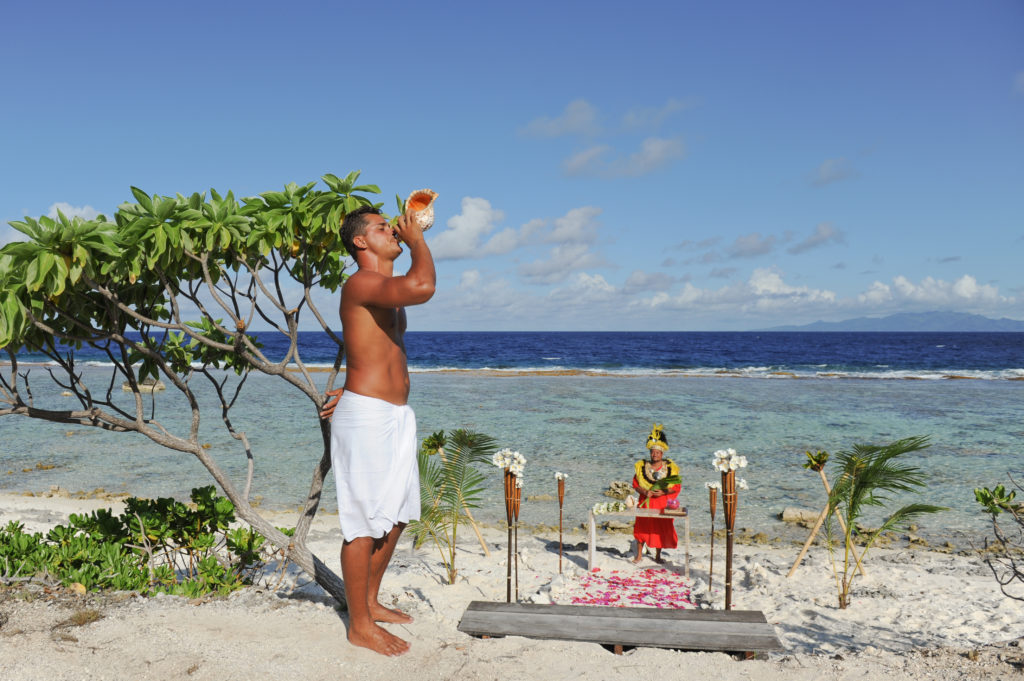 Reef-side beach
Venture to the 'wild' reef side of our motu paradise for a tropical ceremony with authentic Polynesian appeal. Set amid natural jungle, your "I do" will be backdropped by the majestic islands of Taha'a and Raiatea.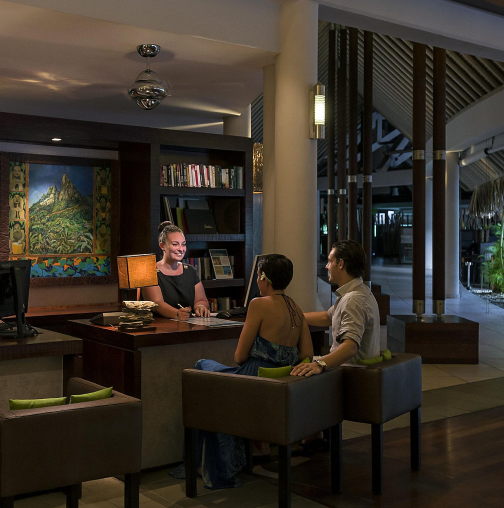 Bora Bora Town Hall
If you'd like your marriage to be officially recognised, our Weddings team is more than happy to assist in preparing your application for a legal Bora Bora wedding ceremony at town hall in Vaitape.
InterContinental® Bora Bora Resort & Thalasso Spa has created a romantic secret garden of love in the resort's botanical garden where sweethearts can symbolize their eternal devotion by sealing their love with a lock in Bora Bora in Polynesian style.
Honeymooners, those celebrating a wedding anniversary, or amours, can leave their mark of love. In the quiet and intimate garden, guests can select between four Polynesian symbols—the turtle, the sun, the sea shell, and the lizard, which each correspond to a specific palm tree.
Endlessly enchanting, effortlessly enthralling – the island of Bora Bora is ripe for romance. To help you make the most of your stay on our magical island, we offer four romantic dinners, each showcasing a different part of our resort.
If you're planning your honeymoon in Bora Bora, the InterContinental® Bora Bora Resort & Thalasso Spa offers the unique opportunity for you to open a gift registry with us. By doing so, you can let your friends and relatives know your wishes, making it easy for them to give you the honeymoon of your dreams.
See: www.icfrenchpolynesia.honeymoonwishes.com for more information.